Top 5 Destinations For Your Next Holiday
holiday /ˈhɒlɪdeɪ/ 'an extended period of leisure and recreation, especially one spent away from home or in travelling' Everyone wants needs a holiday. Working Monday to Friday, 9am to 5pm. We get it. Really. We do. It's a grind that nobody enjoys, no matter how much you try to convince yourself otherwise. So unless you're willing to quit your job and become a nomadic busker, the only temporary relief we have of this eternal grind is by escaping reality and going on a holiday. So below are five different ideas for your next holiday destination.
Times have changed in regards to how the world views this small country situated in the Caribbean Sea. No longer is Cuba known most for its political stance or poor living conditions of the locals. Nowadays, when people think "Cuba", the first thought is more likely to be of a city that's living the 1950's lifestyle - the cars, the architecture and even the paved roads of Havana will remind you of a time long past! A lot of you reading this may already be aware that Cuba is known as "The Country Stuck in Time" but have never known why. Well it's due to the United States embargo which was placed on Cuba in the 1960's, after the Cuban Revolution, which restricted all exports to Cuba - thus, no American cars made their way to the shores of Cuba post-1960. There are also very, very few cars that have been imported from the Asian countries due to the country's geographic location which would incur too great a cost in logistics. Instead, many Cubans will opt to restore the cars which have been passed around since before the embargo was placed and is why you see that many of the cars on the road aren't ones you would see outside of a museum anywhere else.
You may now be asking, "well why would I want to visit a country just to see some old cars?" - well this country has much more to offer than just it's historic "stuck in time" aura. Outside the city of Havana, you will find plenty of beaches lined with pure white sand and crystal clear water. The beaches in Cuba will satisfy the tastes of even the most enthusiastic sunbathers. If beaches aren't your thing then venture deeper into the country and you will discover plenty of hiking trails through the dense jungle. Hidden inside are many abandoned coffee plantations and mosquito-infested swamps waiting to be explored.
So what are you waiting for? Add Cuba to the top of your list!
"The Land of Smiles" - for those who have been to Thailand, you would probably know how Thailand gained this endearing nickname. In reality, there probably isn't just one reason why Thailand is known as "The Land of Smiles." It could be due to the fact that the country will bring a smile to any traveller's face upon visit. Or it could be because everywhere you go, you will be greeted by a smile from the locals. This is a land full of welcoming and warm people.
Thailand isn't like many other countries. It has something for everyone. For those seeking a beach resort vacation, an escape into the fabulous life that A-list celebrities live, travellers could visit the beautiful, tranquil and exclusive resorts on the islands of Koh Tao, Koh Pha Ngan or Koh Samui. If you're after something a little more accessible but still with easy beach access then you would maybe look at the more tourist-friendly areas of Pattaya or Phuket.
On the other hand, if your ideal holiday is less beach and more nature - mountains, rainforests, hikes and temples - then you could head up to northern Thailand. Base yourself in the ancient city of Chiang Mai and use it as staging grounds for day trips out to the beautiful Doi Suthep, a majestic Buddhist temple situated on top of a mountain, or trips out to the city of Chiang Rai, home to the famous Wat Rong Khun, better known to foreigners as "The White Temple". Or if you want an even slower pace, take a minivan out to the peaceful town of Pai where everything is laidback and "sabai".
So whatever it is you're after for your next vacation, we're sure that Thailand will not disappoint.
This is a place that most people have never even heard of, let alone travelled to. Vanuatu is a scattering of 80+ islands, situated just north-east of Australia and west of Fiji. Similar to many other nations within the Pacific, Vanuatu's islands are filled with pristine beaches, alluring rain forests and volcanoes that even the most adventurous globe-trotter would be frothing at the mouth to go climb.
Port Vila, the largest city and capital of Vanuatu, would be the first port of call for anyone embarking on their adventure in this vast archipelago. Made up of a host of lagoons, river channels and micro-islands, this coastal city is tucked away on the south coast of the Etafe island and is the hub of Vanuatu's tourism. As soon as you step foot off the cruise ship or plane that you arrived on, you will notice that this small city thrives off tourism. You'll have no trouble finding activities to do in this bustling city, there are plenty of tourism groups eager to help you experience scuba diving in the beautiful water surrounding Port Vila or, if you're feeling adventurous, a hike deeper inland into the forests to see what it's like to a live a day in the life of a native Ni-Vanuatu. If you opt for the latter, you get the amazing opportunity to learn about the history and culture of the 'Ni-Van', as well as learning about their traditional skills and practices.
Before, you book your trip to the beautiful Vanuatu though, make sure you book in your French lessons with us. Why you ask? You may be surprised to find out that you are more often than not likely to run into a local that will attempt to speak to you in French than in English. This is because both English and French are the second language of Vanuatu due to the English and French governments having administrative control of this region during the late 1800's.
If you've ever watched the movie "Crazy Rich Asians", then you're most likely either to be hanging to visit Singapore or have been already. The movie illustrates precisely why everyone should visit this small South-East Asian nation. Singapore is as mulit-cultural as Melbourne is - with the majority of 'Singaporeans' being of either Chinese, Malay or Indian descent. With these sort of cultures in the melting pot, you can just imagine how good the food is going to be!
Food. Is there any other reason people travel? For others, maybe. But not for me. This is one reason Singapore is up there as one of my favourite places to visit. Whether you're one who likes to eat at a clean, pristine and modern restaurant or you're someone who likes to rub elbows with and eat what the locals eat, you're guaranteed to find something that will satisfy your taste buds. At the 2018 annual Michelin report, there were 39 restaurants that were awarded at least 1 Michelin star - safe to say that, you would not be short of delicious places to visit. However, as most of us travellers know, some of the best places to visit and restaurants to eat at are not listed on any glamorous reports or have thousands of Instagram followers. Enter: hawker centres. These open-air food courts were first introduced in an attempt to eliminate 'hawkers' from selling street food from their carts all over the city. Although this has eliminated many small stalls due to the higher cost of setting up a stall in a hawker centre, this has provided a one-stop shop for all types of street foods. No matter what meal you are after, you could arrive at any hawker centre and most likely be able to find what you're after. Steamed chicken rice? Laksa? Yong tofu? No problem.
Okay, outside of food, what else does Singapore have to offer? Well… a lot. Orchard Road has enough shopping to last you an entire trip - there's upscale boutiques, luxury brands and discount outlets all in the one place. Universal Studios has all your theme park adventures available. The Night Safari offers up an amazing experience to see nocturnal animals in environments closely mirroring their natural habitats. Lastly, there is the amazing Marina Bay Sands (infinity pool!) and the Gardens by the Bay, which is a must-visit for anyone travelling through Singapore.
Do I need to go on any more about why Singapore should be on your bucket list? However, do be aware that, although the majority of Singaporeans can speak, at least a bit of English, the most common language spoken there is Chinese Mandarin, so it would be beneficial to get a few lessons in before you head over!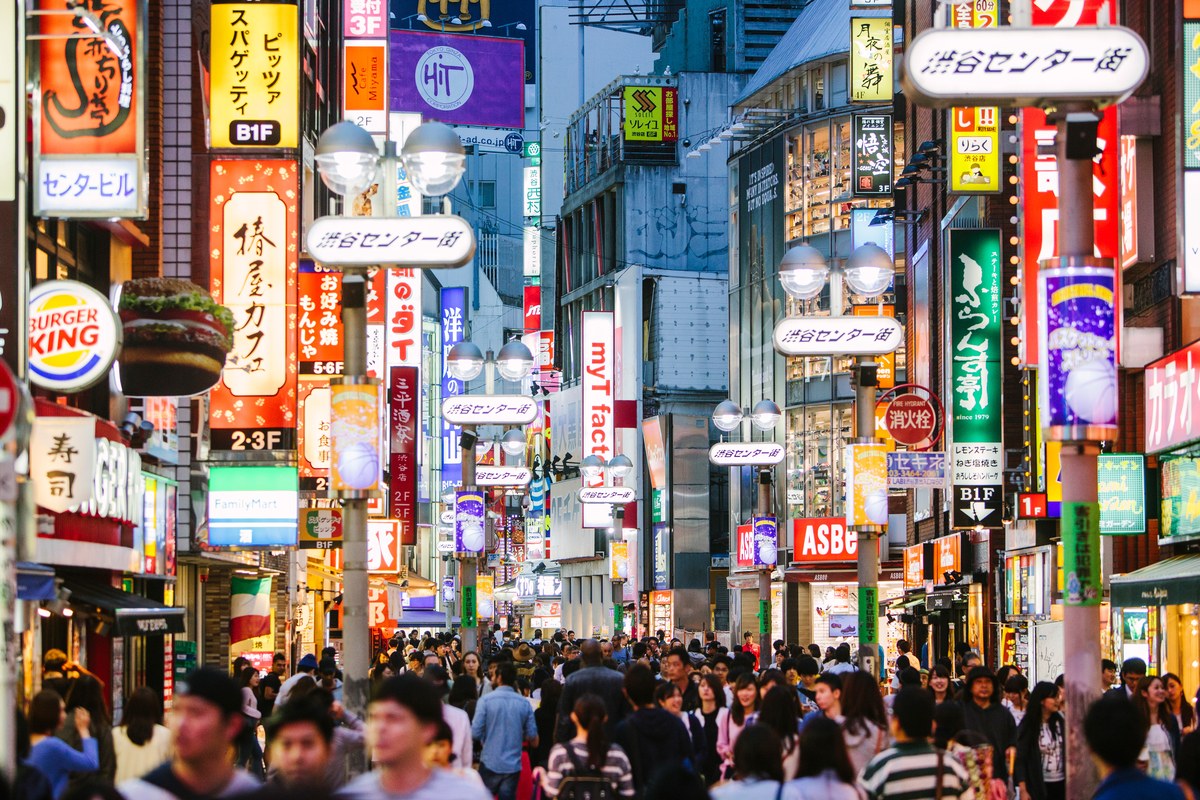 Last, but not least, Japan. The reason why I say 'not least' is because there has not been a single person I've met who has been to Japan and come back with a single negative thing to say about their experience. "Japanese people are super nice!" is probably the first thing people will say followed by a certain experience they had where they were helped out by a local. I once had a friend tell me a story of how he had a random Japanese teenager (who couldn't speak a shred of English) guide him through the streets of Shibuya for 15 minutes just to show him where a specific restaurant was. He seemed completely bemused by the situation until I told him that this is not something uncommon that occurs in Japan. The Japanese are known for their hospitality to travellers and are heard of to always be willing to go the extra mile to make you feel welcome.
Understandably, though, no one travels to a certain country solely because the people are nice. So "why else should Japan be on the top of your list of places to visit?", you may be asking. I think I've wrote enough about food in this blog so I won't talk about Japanese cuisine too much (but hello?! who doesn't love sushi, okonomiyaki, kobe beef and sashimi?).
Theme parks. Japan is home to an abundance of theme parks and the Japanese love them - catering all demographics from kids to the most hardcore thrill seekers. In Tokyo alone there are two Disney theme parks - Tokyo Disneyland and Tokyo DisneySea. The Japanese love all things Disney-related, you're just as likely to meet a Japanese in one of these theme parks than you are to meet a foreigner on vacation. Even on the streets of Tokyo, you'll see an abundance of Disney memorabilia and merchandise all over. Outside of the Disney franchise, there is the Universal Studios Japan located in Osaka that is quite similar to the Universal Studios found in Orlando Florida, which shares many of the same rides and attractions. The next largest and, possibly most notorious, theme park is the Fuji-Q Highland which is located at the base of Mount Fuji - approximately a 90 minute drive away from Tokyo. This is home to many of the world's most famous roller coasters including the 'Fujiyama' that is 79m tall and the Do-Dodonpa that holds the record for the fastest accelerating rollercoaster in the world; capable of reaching 0-180km/h speeds in 1.52 seconds!
However, if you're not into your thrill-rides, then there's always the opportunity to go relax in an onsen - a traditional Japanese hot spring. Due to Japan having over 100 active volcanoes, there are literally thousands of onsens scattered throughout the country. However, if you're planning to make a visit to one, make sure to read up on the etiquette rules of entering into an onsen. These can be quite particular and you definitely don't want to be that one person to embarrass themselves by not knowing traditional customs.
So that's our top five list! We hope this has shed some light and given you some inspiration on where to travel next. Don't forget to brush up on some language essentials before your travels. Bon voyage!